"You don't have to get married in Manhattan to have the ultimate NY wedding!"
– Raquel F. Married on 11/09/2019 at NYCC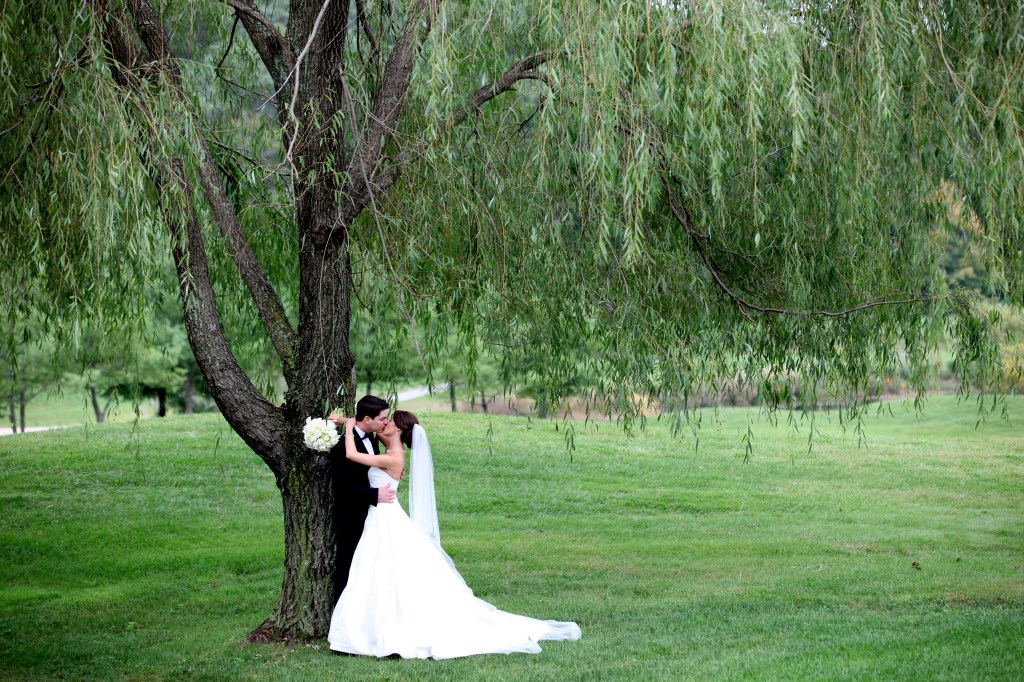 Located just 30 minutes north of New York City, the New York Country Club is home to some of the most scenic views in the Hudson Valley. Our unique and flexible indoor/ outdoor event space can be customized to accommodate intimate gatherings and grand receptions. The covered patio and enclosed terrace offer sweeping views of our distinctive Stephen Kay designed championship golf course with beautiful gardens and serene ponds heightened by drama of the grand Manhattan skyline!
Our refurbished Grand Ballroom comfortably accommodates 100 to 275 guests in elegant style where guests enjoy a dinner reception crafted by our talented and accomplished Chef using only the best locally sourced seasonal ingredients.
Our goal is to make your wedding day a carefree, beautiful and memorable experience. Our Catering Director assists with all aspects of planning your on-site ceremony and reception acting as culinary consultant and coordinator overseeing your celebration day of with the assistance of our Maître D' and Bridal Attendant.
Let us work together customizing every detail of your celebration to create perfect moments and lasting memories reflecting your style and our expertise.
We look forward to celebrating with you!
What Couples Are Saying
The New York Country Club is truly an amazing venue!
From our very first meeting with Julie Ann to our last, we knew we were in good hands. The service, food, staff and venue itself are beyond AMAZING. Our day was filled with lots of love & laughter and we couldn't be more grateful to everyone here who helped make my wedding dreams a reality. Don't hesitate and choose the NYCC if you're looking for a top tier venue!
Stephanie S. Married on 06/10/2022
Can't say enough wonderful things about NYCC.
We worked with Julie Ann throughout the planning process & not only is she fantastic at her job, but she is an absolute delight to work with. The food was absolutely delicious, with the chef preparing multiple different dishes for both cocktail hour & dinner that were all absolutely delicious. Our bridal attendant, Laurie made the day of the wedding the most smooth & stress free that a bride could ask for. Overall, every person at NYCC was lovely to work with, very kind & professional and they really made us feel special and heard throughout the entire process. The venue's gorgeous, food's great & price is extremely fair for all you get. Absolutely recommend!
Kathleen C Married on 05/14/2022
We had a delayed reception here and I couldn't have asked for better.
The food was excellent. Chef did an amazing job and had so many options for people will all types of dietary needs. We live out of state and Julie Ann was super accommodating, personable, and easy to coordinate with. Everyone keeps saying they had a great time. Can't thank the NYCC staff enough. Would do it all again!
Kate W. Married on 04/23/2022
We could not have imagined a better venue for us.
When people asked how we decided on the venue, we say that "we first fell in love with Julie Ann, and then we fell in love with the venue." NYCC was the first venue we saw, and from the second we walked in, Julie Ann Catalano was incredibly welcoming, gracious, professional, and beyond helpful. As soon as we left after our first visit to NYCC, my husband and I both looked at each other and said "I think we found our venue!" After visiting a few other venues that were on our list, nothing else compared and we knew NYCC was everything we were looking for. I was worried about all of the stress involved with wedding planning, but I cannot emphasize enough how much Julie Ann did for us. She helped us so much throughout the entire process and provided an abundance of recommendations for vendors. Everything ended up running so smoothly the day of our wedding, thanks to Julie Ann going above and beyond to make sure our vision had come to life. She also made sure we were able to enjoy the food from our cocktail hour and brought us a ton of food and anything we wanted to drink into the bridal suite where my husband and I decided to take some alone time before the reception. Our guests said that the food was incredible, the entire staff was amazing, and the venue was gorgeous (we also got very lucky with the weather and had a great view of the city skyline). I cannot recommend NYCC enough and I hope to attend an event as a guest there sometime in the near future!
Shanna S. Married on 4/30/2022
If you're thinking about booking here, PLEASE PLEASE DO!
Wow, wow, WOW! My husband and I enjoyed every single minute of this wedding process! From start to finish, we could not be any happier. Julie Ann, you are seriously gone above and beyond for us. The entire venue looked exactly how I pictured it! I wish I could relive this day over and over, if you're thinking about booking here, PLEASE PLEASE DO! It is beautiful and the whole team works so hard the entire day/night to make the married couple and guests happy!
Carolina W. Married on 12/11/2021
New York Country Club was beyond amazing
Like many couples we had to postpone due to Covid-19, but we also had to change our venue. We we are so happy we did. Julie Ann, the wedding coordinator, was so great to work with. From the first day we met her, she handled every moment with ease, a great attitude and professionalism. She understood our vision and was able to work with us to make our special day come to life. What impressed me the most about Julie Ann was that she was open to new ideas and was very flexible with changes or alterations we wanted to make to the aesthetic of the space as well as our menu. As for the food, we were very impressed. Being big foodies from Irish/Italian families, food was very important to us and our day. It's a bit daunting to have to book a venue prior to tasting the food but everything we selected from the very generous options were nothing but delicious. The food was tasty, plentiful and served within a timely manner. And not only that but the hot food was served hot and the cold food served cold (which was also very important to us). I honestly have nothing bad to say about the NYCC and would recommend this location to anyone and everyone who is looking for an elegant venue that is not over-the-top but is well priced and worth every penny. Thank you Julie Ann, NYCC and all of the staff that made our day special!
Kelsey P. Married on 12/4/2021
Everyone at NYCC was a pleasure
I wish I could give more than 5 stars! NYCC was the first and only venue we looked at. Everyone at NYCC was a pleasure to work with. Seth, Julie Ann, and our bridal attendant, Lori, were absolutely amazing. Everyone went above and beyond to make sure our long awaited day was everything we could've dreamed of and more. If you are considering NYCC as your wedding venue, search no further! With NYCC you have delicious food, hospitality, and a gorgeous venue right at your fingertips! I hope to be able to attend another event at New York Country Club someday soon! Thank you NYCC for everything you have done for us!
Alyson G., Married on 10/16/2021
Everything we hoped for and more
Our was everything we hoped for and more. I would choose NYCC a million times over- this wedding venue is second to none. The combination of everything NYCC offers is undeniably the best- from the NYC skyline views, the beautiful outdoor photo-ops, the outdoor/indoor spaces that flow seamlessly, the open ballroom with huge dance floor, the amazing food from cocktail hour through dessert, and the entire staff. We had to reschedule our wedding 2 times and Seth made the process so easy on us every single time, we enjoyed working closely with him throughout all of the planning. Julie Ann is 110% the person you want coordinating your wedding day. She understood our vision perfectly and I knew from the first time I met her I could trust her with every little detail (before, during, and after our wedding day). Lori was my bridal attend and she was always at the right place at the right time! As an added bonus she captured the most beautiful behind the scenes pictures throughout the day. Thank you all for the memories and moments we will never forget.
Brianna S., Married on 9/26/2021
We visited several venues & they just didn't measure up to NYCC
We loved every moment of wedding planning with Julie Ann at NYCC. She was the first coordinator we spoke to and we knew she was fantastic right away. We visited several other venues to be sure, and they just didn't measure up to NYCC's hospitality and attention to detail. Julie Ann kept us updated throughout our year and a half engagement with all the COVID changes. She always reassured us that they would be up to date with safety policies and procedures, and they most certainly were. The wedding day was absolutely spectacular. Julie Ann and my bridal attendant, Lori, did not let me worry about a single thing. The vendors got all set up and ready to go and I didn't even realize! I just got to enjoy my day thanks to their ease and efficiency. My guests cannot stop telling me how delicious the food was and how much of it there was! We didn't have to include any add-ons to our menu because there is so much food already! My husband and I enjoyed all of the cocktail hour food intimately in our bridal suite. It was lovely to have a private moment right after the ceremony! We also got to keep our things in the locked bridal suite the night before the wedding, and could have left things until the next morning if we had chosen. It was so great to have that private, safe space, and to be able to give the key code to select members of family and bridal party. I can't emphasize enough how wonderful Julie Ann was in helping us coordinate the best day of our lives. There isn't a single thing I would have changed! THANK YOU THANK YOU THANK YOU!
Martine H., Married on 9/17/2021
The best day of my life
Thank you NYCC for the best day of my life! We postponed twice due to covid and they were absolutely amazing about the process. A lot of my friends' venues gave them a hard time, changed the price or made them choose a weekday. New York Country Club let us change twice with no hassle and no upcharge. They were so accommodating and understanding of our concerns for safety. Julie Ann is super responsive and helpful leading up to our big day but especially the day of our wedding. We loved everything about this venue! And our guests are still talking about the food!
Ellie T., Married on 9/04/2021
The venue is stunning
We hosted our wedding event at NYCC and it was a fantastic experience! There are many reasons why: – firstly, the venue is stunning. There is an inside component, a semi outside component which was perfect for serving food, and a fully outside component with a very nice view – secondly, the staff was extremely pleasant! The waiters, waitresses, and bartenders were top notch and made sure that the guests felt comfortable and tended to – lastly, the management team of the New York Country Club was very accommodating to our requests. We hosted an Indian event, and they were willing to work with us and our vendors at all times! We would recommend this venue to ANYONE looking to host a big event. We had a great experience!
Karthik S., Married on 9/03/2021
The staff was friendly and professional
We had our daughters wedding at the New York Country Club it's was perfect. The grounds and venue are beautiful. Julie Ann is awesome – so easy to work with we liked her from the first time we met with her. The food was great, the staff was friendly and professional an Julie Ann was there all day to make sure everything was perfect. Julie Ann we can not thank you enough for helping us plan this amazing wedding we could not have done it without you.
Barbara G., Daughter Married on 8/28/2021
They gave us the wedding of our dreams
An amazing venue and they gave us the wedding of our dreams! From the moment we stepped into the venue, we knew it was where we wanted to get married. It is beautiful & elegant, yet intimate and warm. We weren't at the cocktail hour (we didn't want to do a first look) but our guests raved about the food. The entrees and cake were beyond delicious, too! We got beautiful romantic portraits on the golf course (there's a dreamy lake/weeping willow/field area!). But I think the best part of NYCC is the service. We met Seth at our initial tour of the venue and he walked us through each part of wedding planning in an organized and calming manner. He provided excellent vendor recommendations and was able to answer all of our questions throughout the process. Julianna, our bridal attendant, made sure we were taken care of throughout the day. They provided light refreshments and water for my bridesmaids and me in the morning (we got ready there – the bridal suite is beautiful!) and she decorated the space in a way that was even more beautiful than I had envisioned! We had to postpone our 2020 wedding during Covid and had heard horror stories from friends who were going through the same thing at other venues. We were so grateful that NYCC was so kind and understanding! Best decision we made for our wedding was to have it here with such a warm, wonderful team!
Amanda A., Married on 8/14/2021
The food, atmosphere, and service was beyond EXCELLENT
We were supposed to get married on October 3, 2020, which didn't happen due to COVID. Julie Ann was MORE than accommodating when it came time to reschedule our wedding. She was quick to call or email me back and made me feel like I was talking to a friend. We rescheduled to July 2021 and I am still getting messages from our guests about how amazing everything was! The food, atmosphere, and service was beyond EXCELLENT. My bridesmaids and I got ready in the bridal suite, which was perfect. There were 9 girls total and 4 hair and makeup artists. We felt like we had enough room to enjoy the day and the pictures we were able to capture while getting ready were so nice! I wish cocktail hour could have lasted all night, but then dinner arrived, and it was just as delicious. Everything was seamless and Julie Ann and the other attendants were quick to make sure we were happy and cared for! I really couldn't have asked for a better day and that was all thanks to everyone at New York Country Club. I highly recommend this venue to all future brides looking in the area and would get married again here again and again in a heartbeat!
Kelly M., Married on 7/29/2021
NYCC for helping make our dream wedding happen
From the beautiful outdoor landscapes for pictures, to the amazing ballroom, to the incredible food options for cocktail hour, dinner, and dessert, NYCC was everything we were looking for in a venue. Seth was so patient and understanding as we had to reschedule a few times due to COVID, and we cannot thank him enough for his help. Julie Ann was incredibly helpful on our wedding day, especially when we had trouble bustling my dress. We were so lucky to have her on the night of our wedding and she went above and beyond for us. Our guests have not stopped raving about the venue and the food, and we are so thankful to the team at NYCC for helping make our dream wedding happen!!!
Shannon R, Married on 7/23/2021
NYCC is the best
Thank you Seth and Julie Ann for all of your help to make Shannon and Danny's wedding reception wonderful! All of our guests have complimented us on everything from the food to the staff to the scenery. You guys are the best and have been so kind, helpful and patient with all of our planning and plan changing through this whole year. I can't wait until someone else we know has another affair there so we can attend!
Eileen R., Daughter Married on 7/23/2021
We could not have picked a better venue for our wedding
We were originally supposed to get married July 2020, but due to the pandemic, had to postpone. Seth and Julie Ann were so accommodating, supportive, and helpful the entire time. When we finally got to celebrate our wedding day, it could not have been better. The venue was set up beautifully, the bridal suite to get ready in was perfect, the food was delicious! We were lucky enough to have a beautiful summer day, with our ceremony under the covered patio, the waterfall and New York City skyline behind us. The cocktail room is so unique- feels like you're outside, without being outside. The ballroom was beautiful, with neutral colors, high ceilings, and beautiful chandeliers. Very large bar in the ballroom- we got a lot of compliments from the guests on the bartenders! The photo-op spots around the venue and on the golf course are so pretty! Julie Ann was there all night long making sure we ate – she put separate food aside from cocktail hour for us in the bridal suite, she made sure we had drinks, and was always there attending to anything we needed. We truly could not have picked a better venue for our wedding. We would recommend the New York Country Club to anyone!
Jamie F., Married on 7/10/2021
A Hidden Paradise
Our wedding was perfect thanks to this amazing place. Locally placed in Rockland County, it was like a hidden paradise. Since I'm a decorator, I truly appreciated beautiful and simple decor there. Food, service and overall experience was wonderful. Special thanks to Julie Ann! She is the core of perfection!
Maggie , Married on 6/26/2021
A fantastic place to celebrate such a special day
Thank you to the New York Country Club, Julie Ann and Seth for a wonderful wedding day for our daughter. The venue is beautiful, the food and service were excellent and the entire day was perfect thanks to you. What a fantastic place to celebrate such a special day.
Christopher O., Daughter Married on 6/04/2021
Fantastic & Understanding Staff
We planned our wedding prior to COVID and didn't know if it would even happen. The support we received from the venue was outstanding and it went off without a hitch. The food is phenomenal. Would recommend NYCC to anyone who wants and upscale wedding venue with an intimate feel!
John, Married on 5/28/2021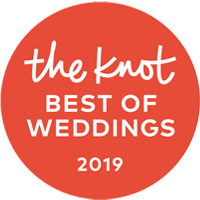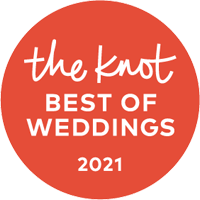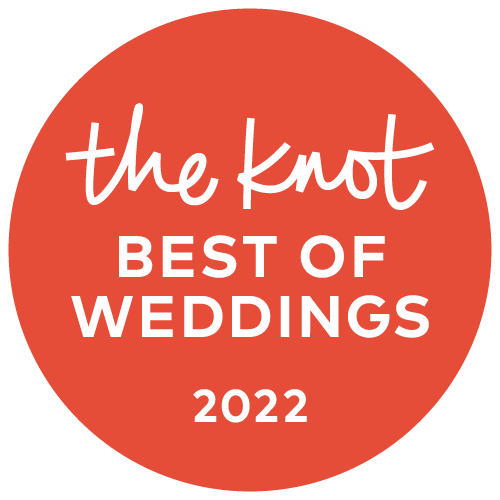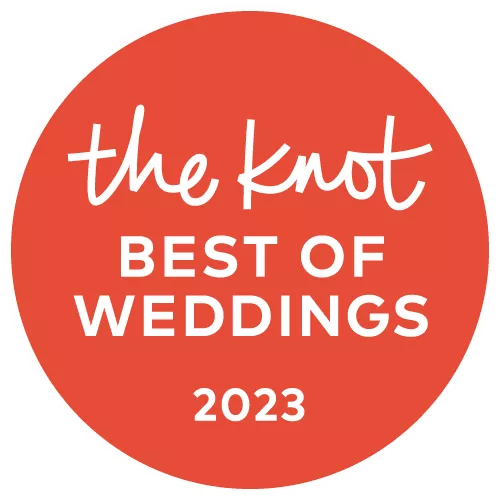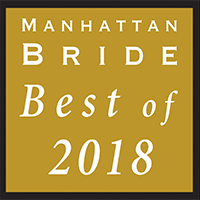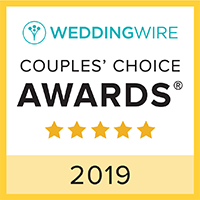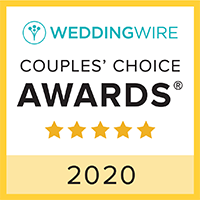 Contact Us